Built as an homage to the open-top Ford GT40 X1 of the 1960s, this Ford GTX1 is an ultra-rare targa variant of Ford's iconic supercar, and it will be auctioned at Broad Arrow Auctions West Palm Beach on the 19th november.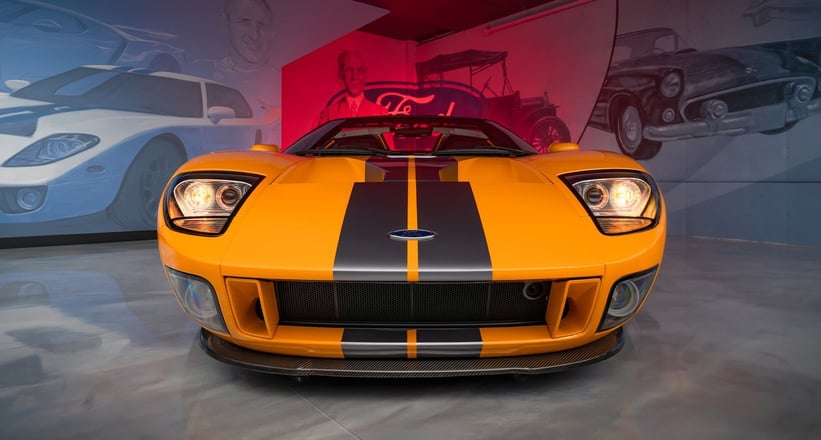 It's not often that we come across a car we've never seen before, but the Classic Driver Market is full of surprises. This 2005 Ford GTX1 may look like a regular Ford GT at first glance, but get closer and you'll notice it's not a coupe like all the others. Built as a tribute to the 1960s Ford GT40 X1 convertible, it is one of four "SEMA Edition" vehicles, all of which were commissioned by a single collector: Hamad Alkaz.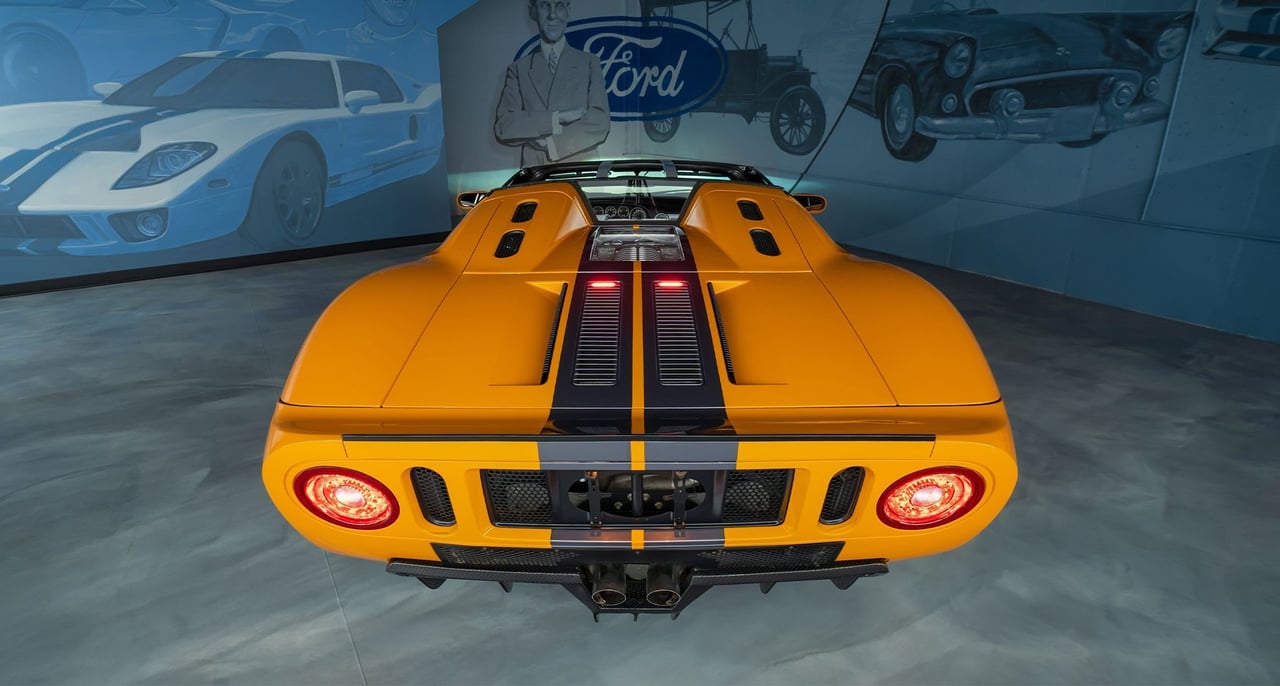 All four cars were built by the Genaddi Design Group, which built the original Ford GTX1 SEMA show car at the request of Ford engineering and design supervisor Kip Ewing. "This was my night project, off the radar, done at my own pace," Ewing said of the GTX1, quite in keeping with the skunk-works nature of the original Ford GT40's creation. Although built as a show car, the GTX1 was built to a level of quality similar to what you'd expect from a production car. In fact, when testing the GTX1, Car and Driver noticed that there was "no squealing, no moving windshield glass, no hood shaking"; a testament to the engineering quality of Genaddi Design Group.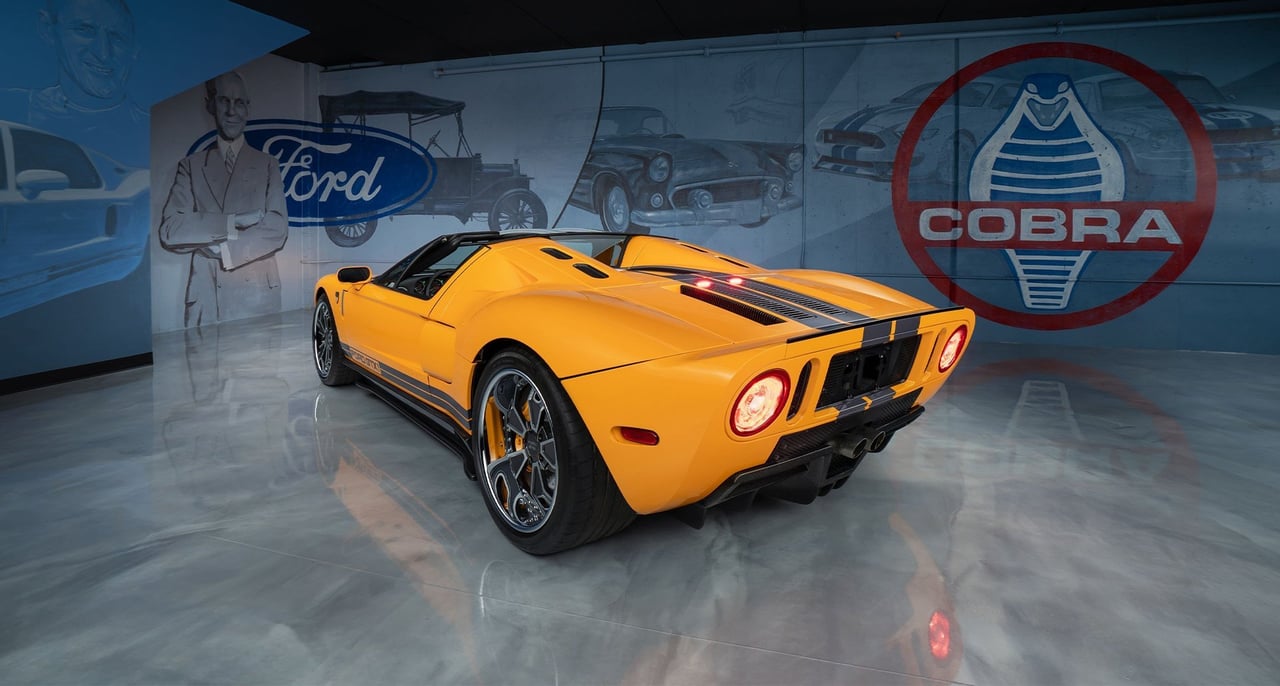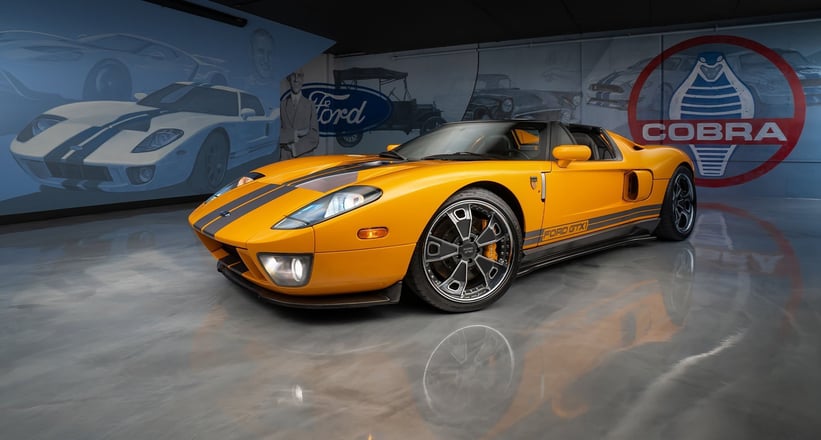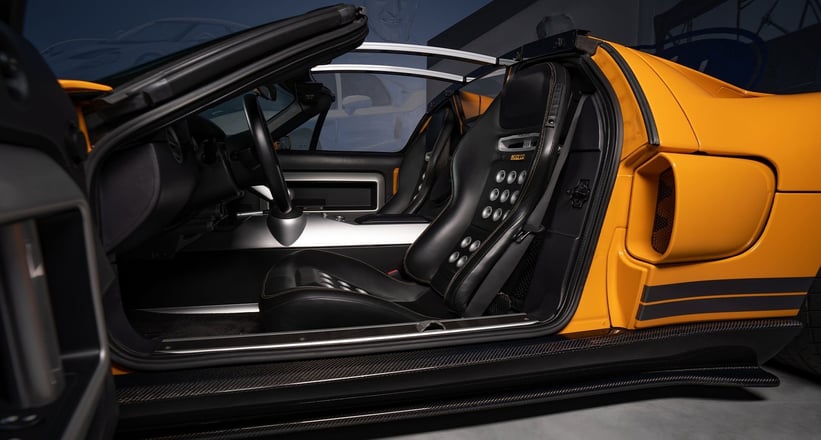 The following four "SEMA Edition" GTX1s were built to the exact same specifications as the show car, finished in Valencia Yellow with titanium striping. The GTX1s also received upgraded Sparco seats and a carbon fiber aero package with side skirts, splitter and diffuser. However, the GTX1 wasn't just a cosmetic upgrade: tucked behind the cockpit was a modified 5.4-liter supercharged V8 making a whopping 700 horsepower. Of course, the real party piece of the GTX1 is its targa roof, which offered two configurations for open-air riding. With the roof panels removed, the center bar could be left on for a 'T-top' or also removed for a true targa experience. So if you fancy an ultra rare targa variant of one of the most iconic supercars of the 2000s, be sure to check out the Broad Arrow Auctions West Palm Beach sale on November 19.