NIMBY, or "Not in my garden". It summarizes the attitude of people who protest when people with disabilities move into their communities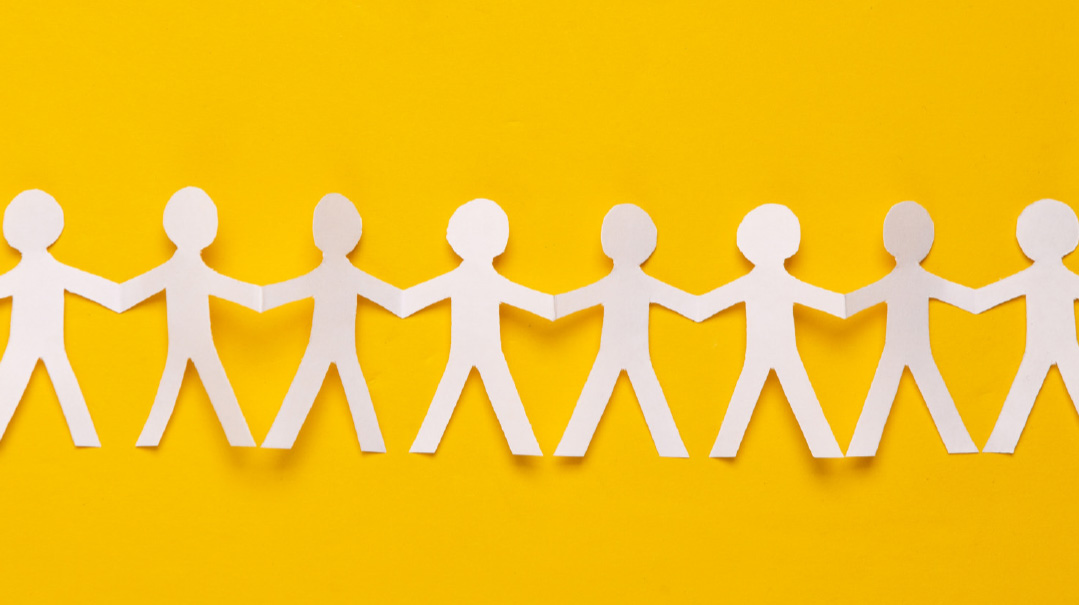 J
he table is set, the food is hot and presented in style, and the guests gather, congratulating the winners who have learned for the siyumon the occasion of the sixth yahrtzeit of Mr. Jerry Jacobs, Yitzchok ben Alter Yosef a H.
Mr. Jacobs was a benefactor of the Makor Care and Service Network, a lifelong social service organization that serves the needs of people with intellectual and developmental disabilities and their families. But his generosity extended beyond the material, as quickly becomes clear when Makor staffer Jeff begins the formal presentation with a story.
"Mr. Jacobs was an accountant by trade and lived very true to the books," Jeff recounts. "I remember explaining to him in great detail how an apartment, by law, must be heated. heat so high. If the temperature drops, the heat must be increased to that… But no matter what the law might say, his minimum obligation was, Mr. Jacobs always responded to the requests of the guys. If they asked him turn up the heat, he did it with a smile, he just wanted the guys to be comfortable.
Who was Mr. Jacobs, and why did dozens of people come together to learn and share a seudah and divrei bracha in his memory? To understand this, you need to know the story of Makor, the organization he helped.
When you're a parent of a child with special needs, many acronyms suddenly become part of your vocabulary. At first, these acronyms tend to focus on diagnoses: I/DD (intellectual and developmental disability); ASD (autism spectrum disorder); and ED (emotional disturbance), to name a few. Soon, acronyms for different programs and educational styles begin to trickle out: EI (early intervention); IEP (Individual Education Plan); ABA (Applied Behavior Analysis); and OT, PT, ST (occupational therapy, physical therapy and speech therapy).
Each of these acronyms is shorthand for another way to help a child reach their full potential, and parents who must navigate all of these methods and services gain some level of mastery over this alphabet soup.
But as people with special needs reach adulthood and prepare to embark on a life of independence, their families sometimes encounter a new acronym – an acronym that is not shorthand for help, but rather for exclusion.
In fact, you could say it's an acronym used only by people who themselves haven't learned and grown as they perhaps should have: NIMBY, or "Not in My Backyard." This sums up the attitude of people who protest when people with disabilities move into their communities.
When Makor was founded in the 1970s by Mrs. Jeanne Warman, NIMBY was the dominant attitude it came up against. In fact, she can tell tales of flat car tires at night while she slept and rotten fruit thrown at her during community council meetings. (I thought it only happened in the movies.) This is the reception she received as she attempted to open the first group home for people who had survived the horrors of institutionalization. and who wanted nothing more than to return to their original community – the Jewish community. community — as neighbours.
And that's what sets Mr. Jerry Jacobs apart, and that's why his yahrtzeit was watched with a siyum and a hearty meal. So who was he? A high-society philanthropist? A professional in the field?
No. Mr. Jacobs was a landlord, a landlord who rented out half of his two-family house in Makor, to provide accommodation for three people with developmental disabilities. He was a neighbor, who lived happily above these individuals and welcomed them as his tenants and friends. And when he died, Mr. Jacobs became a donor, bequeathing his home to Makor in perpetuity. Mr. Jacobs made only one stipulation to his donation: that the space not be used for administrative purposes, but for programming – to expand Makor's mission, support people's growth, and ensure make people feel welcome.
Today, these three tenants continue to live in their half of the house, which Mr. Jacobs helped make a home. The other half serves as a day program center, a gathering place where adults with special needs come to learn and grow.
The evening of siyumhowever, as the final desserts were served and a beautiful new plate was unveiled, the house merely served as a place to remember a lost friend.
Although we no longer have Mr. Jacobs with us, perhaps we can do something to keep his spirit and legacy alive. He was not content to simply assume the bare minimum of the responsibilities we bear to one another. Maybe we as a community can do something together in memory of Mr. Jacobs and in the spirit of inclusion and Kol Yisrael areivim zeh lazeh.
Let's rethink NIMBY and apply it to people with special needs like Mr. Jacobs did: not in my garden, but in my house, as tenants, friends and neighbors. Not in my garden, but in my shul, as members and fellow worshipers. Not in my garden, but in my store, as paying customers and valued employees.
Say, in imitation and memory of Mr. Jacobs a Hnot in my garden, but in my community and in my life.
Stephen Glicksman, PhD, is a licensed developmental psychologist. He is director of clinical innovation at the Makor Care and Services Network, as well as director of its research and education arm, the Makor Institute.
(Originally featured in Mishpacha, Issue 936. Eytan Kobre can be contacted directly at kobre@mishpacha.com)
Oops! We couldn't find your form.