Founded in 1989, Etchings Literary and Fine Arts Magazine set out to revitalize the University of Indianapolis' premier literary magazine, "Tusitala." According to former English professor Alice Friman before her time at the University of Indianapolis, beginning in 1971 there was nothing on campus to engage students in creative writing. Although she wasn't directly involved in the early days of Etchings, she feels like she was able to lay the groundwork for creativity here on campus when she started teaching creative writing, she said. she stated.
"Creative writing classes went so well that in the mid-1980s I started a poetry contest to always be judged by an outside judge. On May 1 of every year, I held an in-house poetry festival where the winners read their works," Firman said. "As the festival was on the first of May, the first of May, I built a pole decorated with ribbons and flowers for the occasion."
Firman said that all credit for founding Etchings should go to the magazine's early advisers Anne Marie Drew and former English department director Bruce Gentry. According to Gentry, a Shakespeare scholar began discussing the school's need for a literary magazine and after reviewing it it was discovered that there had been one in previous years but had suspended printing.
"We looked into the matter and discovered that there had been one [Tustitala] and he had suspended publications a few years before we arrived," Gentry said. "We knew there was a lot of interest in having a literary magazine because Alice Firman was doing the poetry contest and there was a creative writing class from time to time"
According to Gentry, interest in Etchings grew rapidly, and there was always at least one student each year who applied to become the editor. But originally there wasn't a lot of budget for the magazine and some things had to be done by hand, Gentry said.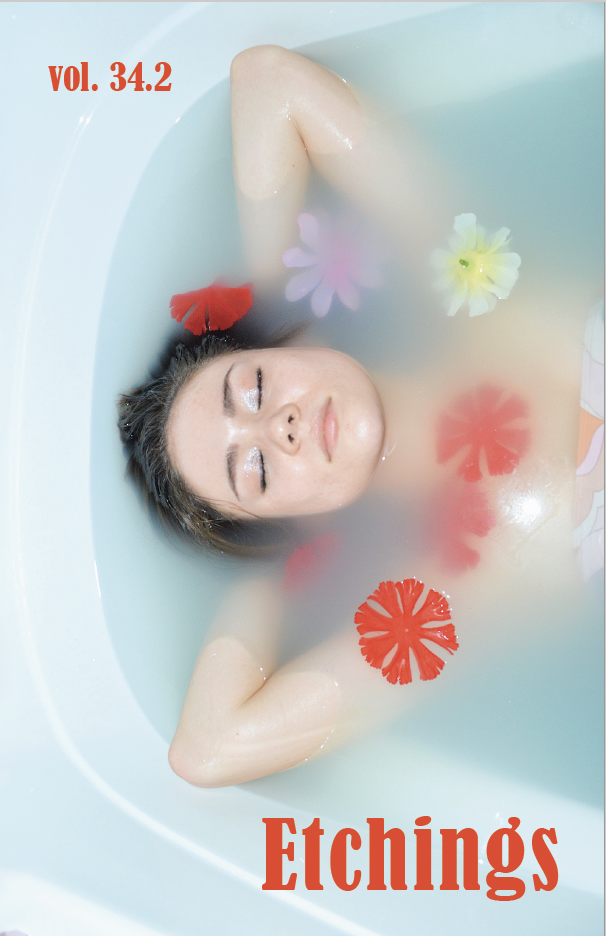 "I remember going down to the copy room in the basement of whatever building the English department was in. [in] and collate the magazine pages and put them on a little rack so you can push a button and staple the pages together," Gentry said. "We were actually assembling it by hand. And that was because we were trying to save money.
Gentry said he was happy with the results and liked that they created something new and better for the students and the department. Everyone should work to promote the arts and literature in schools, it's at the heart of the mission, Gentry said.
Liz Whiteacre, English teacher and current advisor to Etchings, said Etchings serves as a reminder of the rich history that lies on campus. Not only that, it also serves as a way to showcase the talents of those, who are current students or alumni, who are involved in the fine arts or literature. According to Whitacre, changes in recent years have made it possible to share different types of literary works and other creations on the magazine's website.
"A few years ago we added music compositions to the website, I feel like it was around 2018. [In] In 2019 we redesigned our website to have the ability to be able to offer audio," Whiteacre said. "…We were able to add music as a category in the magazine, so [that] students who write songs can submit their work so that they can publish scores or lyrics in the magazine, but we can [also] direct them to the website so they can listen to the recordings. And spoken word also became a category that we could invite and welcome. So that has been an exciting development in recent years.
Whiteacre said everyone is encouraged to submit to the magazine, and editors love to hear new voices and see new types of work. According to Whiteacre, to celebrate the 35-year milestone, Etchings will bring in former advisers to work on issues 35.1 and 35.2 of the magazine. Their biannual launch parties will take place in December and April. To keep up to date with events and competitions organized by Etchings, you can follow them on all social networks @Uindyetchings.