► An Alonso and Kimoa collaboration
► 60 mile range
► Starting price of £2,200
Double Formula 1 world champion Fernando Alonso has released his first bike and eBike with his Kimoa brand. Created using 3D printing and unveiled at the inaugural weekend of the Miami Grand Prix, the new bike uses a single continuous piece of carbon fiber thermoplastic composite.
And the new bike has some serious F1-derived advantages. The more expensive method offers greater stiffness and strength than conventional welding, and also means that a conventional downtube is not required.
Give me specs
The e-bike offers a range of up to 60 miles with a 250W pedal-assist motor, taking two hours to charge to 100%. When you order your bike via the Kimoa websiteyou can fully customize the bike for yourself with over 500,000 possible combinations: from 'Classic' (read non-electric) and electric, urban or sport, to flat or flat bars and various handlebar options.
You can even choose between single and multi-speed gears. Shifters are from LTWOO AX, with cassette gears from SunRace.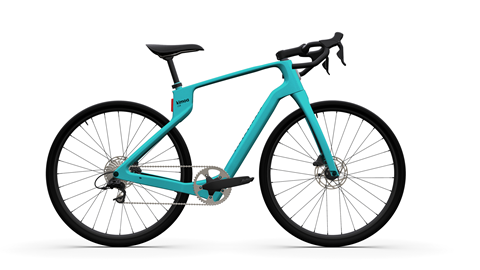 Alonso is no stranger to cycling, with his own MMR bike sporting the colors of the 2022 Alpine F1 livery with decals from his world championships.
"At the heart of Kimoa's DNA is our drive to create a more sustainable way of life," said Alonso.
"The Kimoa electric bike powered by Arevo offers people an organized step towards this active and sustainable way of life, adapted specifically to each cyclist"
Prices for a classic start at $2,799.00 (£2,272.00) and the e-bike start at $3,999 (£3,233).